Sales Partner USA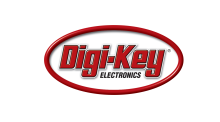 Digikey joins the Sales Partner Network

We are happy to introduce our new sales partner for the US and Canada: ARIES Embedded's products are available on the Digikey Marketplace.
Headquartered in Thief River Falls, Minnesota, USA, Digi-Key is one of the fastest growing distributors of electronic components in the world. Founded in 1972, Digi-Key was a pioneer in the mail-order catalog business and a key resource for design engineers. Today Digi-Key offers the world's largest selection of electronic components in stock and available for immediate shipment. From prototype to production, we are here to fuel innovation all over the world.
US customers will have direct access to our FPGA and CPU System-on-Modules, such as M100PFS PolarFire, MAX Arria 10, SpiderSOM, MVC Cyclone V and more. The ARIES Embedded product offering can be found on the Digikey Website.